Musician of the year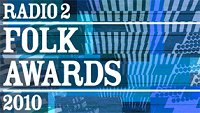 ---
Awarded for his outstanding
contribution to English Folk Music
---
"Kirkpatrick's buoyant presence and lust for this music sounds more rampant than ever"
Colin Irwin - fRoots 2009
---
JK "delivers all the boisterous bonhomie and seasonal good cheer anyone could want"
Joan Crump,
English Dance & Song
---
"The inventiveness and dynamism of John's playing are just as top-notch as one has come to expect of such a perfectionist"
Mike Greenwood - Taplas
Welsh folk magazine - 2009
---
Q: "If you were given the funds to organise a concert bill, who would the artists be"?
A: "To top the bill, my favourite of all the English singers, John Kirkpatrick. He's the only singer who can move me to tears with a song. He's also the funniest man around. A great musician and performer, utterly without pretension"
Shirley Collins in
fRoots 'Rocket Launcher'
Welcome to the official John Kirkpatrick website
As you can see there's masses of information about the sordid goings-on in my past, present and future, all neatly divided up into handy sections. This is what you'll find.
A list of live appearances, both solo and in combination with others, constantly brought up to date.
Not a list of every gig I've ever done but an idea who I might have been seen on stage with year by year.
All known recordings, however large or small the contribution.
This is a list of the kind of thing I might get up to away from the public gaze. It covers work in the theatre, in film, on radio and TV, and a whole host of jobs that are outside the normal setting of a gig at a folk club, arts centre or festival. Some people will obviously do anything!
Over the years I've written quite a few articles, either because I was asked to, or because some bee was buzzing around in my bonnet that demanded to be let out. Here, for the first time, you can feast your eyes on the full works.
At gigs you can buy CDs, DVDs,and the books of tunes and songs. This section tells you how to get stuff by post if you can't wait.
A few bare facts for the real enthusiast.
I came into folk music through morris dancing, and not only does it remain my first love, but it still drives everything I do. This section gathers together bits and bobs that I've been asked to do from time to time recounting the history and philosophy behind the team I started in 1975 - The Shropshire Bedlams.
The three issues of JK's Newsletter which appeared 1997 - 2000..